Since the release of the Yugioh booster pack Soul of the Duelist, cards known as the LV monsters have started being sold. LV monsters are monsters that can be special summoned through effects of lower leveled monsters of the same generation. For instance, Silence Swordsman LV7 can be special summoned by tributing Silent Swordsman LV5 in your stanby phase.
The strongest LV monster in terms of stats is Armed Dragon LV10. He can only be special summoned by sacrificing one Armed Dragon LV7. Armed Dragon LV has 3000 attack and 2000 defense points. Plus his effect his very good. He can destroy all monsters on your opponent's side of the field just by discarding one card from your hand. He can deal lots of life point damage to your foe, fast.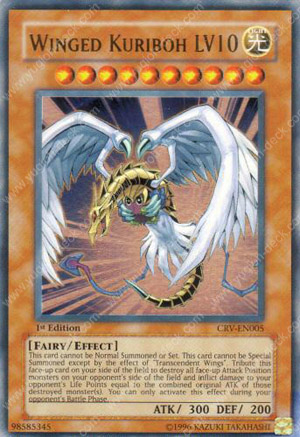 Winged Kuriboh LV10 is the strongest LV monster in the game. It is played by a spell card called Transcendent Wings, and might look like a weak monster to you at first.  The reason I feel Winged Kuriboh LV10 is hands down the strongest LV monster is due to his amazing ability. You can tribute him to destroy all monsters on your foe's side of the field. Plus, your foe will lose life equal to the combined to the equal attack points of the monsters destroyed. If you equip cards like Axe of Despair or Malevolent Nuzzler to your opponent's monsters, this effect will deal even more damage.
LV monsters can be used as beasts if you have the right combinations. The only bad thing about strong LV monsters is that they're impossible to play without the monster effects. However these are cards I recommend any duelist to buy for, their stats and effects can beat your opponent down easily.