Recently, Victor, one of Yugioh Blog's most frequent visitors, and I had a discussion regarding the most over-powered (OP) anime card. We both agreed that the Golden Castle of Stromberg was the most OP Yugioh card. However, under further review, I found that the effect of GCS was modified by Sigried (throwback to the original series!), who was the antagonist of the Grand Championship arc. Thus, it's not really fair to include it in the discussion for the most OP card. I came with a list of three OP Yugioh cards that could be considered for this 'title'.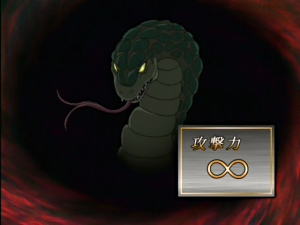 1. Divine Serpent – It has an infinite amount of attack and defense, so one attack from this monster means instant KO. If that wasn't bad enough, as long as Divine Serpent is on the field, the user cannot lose the duel! The only weakness Divine Serpent has is that it can be destroyed by spells/traps/monster effects. Theoretically, you could use Drain Shield on Divine Serpent and gain infinite life points. Nevertheless, Divine Serpent is OTK waiting to happen and is certainly one of the most OP monsters in Yugioh.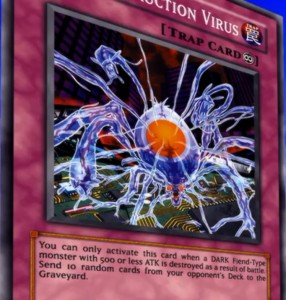 2. Deck Destruction Virus – After watching Yugioh The Movie, there was a certain card that had me drooling. It wasn't any of the Sphinxes or Blue Eyes Shining Dragon; it was Deck Destruction Virus. If a dark, fiend type monster with 500 attack or less is destroyed, then you can play DDR. Every turn, 10 random cards from your opponent's deck are removed. This is ridiculous, because if you run a stall deck, then the duel becomes a cakewalk as long as you protect DDR.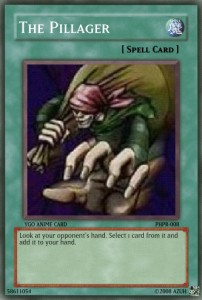 3. The Pillager – This choice may not seem like an obvious choice. The Pillager allows the user to look at the opponent's man and choose a card to keep. Not only do you get to see the opponent's hand, but by anticipating their moves, you can take a card that is essential for their strategies.
What do you guys think? Which one of these is the most OP card in Yugioh?