We have already talked about several exceed monsters (most notably Utopia and Leviath Dragon ) whether in certain posts or comments. As more episodes of Yugioh Zexal are being created, naturally, more exceed monsters have been airing as well. Most of them are number monsters and some are regular exceed monsters. I'll go through a list of the three major exceed monsters that have aired on the show so far.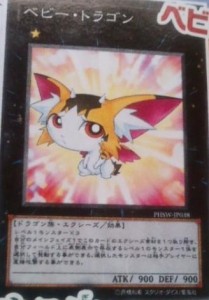 1. Baby Tragon
Not only is Baby Dragon a wickedly cute monster, it has a wicked effect that can really hurt you if you are not careful. You can discard one of Baby Tragon's three exceed material monsters to give a monster on your side of the field the ability to attack directly! This effect can be crucial in late game situations. The only problem with Baby Tragon is that it can be a little difficult to bring out since it requires three exceed material monsters to be summoned.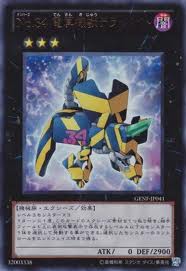 2. Number 34. Electronic Computer – Beast Tera Byte
Though it has 0 attack, ECBTB has a whopping 2900 defense and as result, it should serve as a wall to your life points. Plus, by removing one of its exceed material monsters, once per turn it can take control of one of one your opponent's level four or lower attack position monster. You can make a pretty devastating monster control deck with ECBTB serving as the ace card.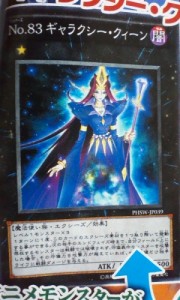 3. No. 83 Galaxy Queen
Like Baby Tragon, Galaxy Queen can be a little bit tricky to play since it requires three level one monsters. However, its epic effect makes playing Galaxy Queen worth the work. By removing one of its exceed material monsters, Galaxy Queen makes sure all of your monsters cannot be destroyed by battle until the end of your opponent's turn. Plus, your monsters gain the ability to inflict piercing battle damage as well.