Yugioh, Yugioh GX, and Yugioh 5Ds all had their forms of sacred Yugioh monsters. There were the legendary God cards in Yugioh; the Sacred Beasts in GX, and the Earthbound Immortals in 5Ds. Though Yugioh Zexal just began, I am sure it will continue the trend of having a group of sacred monsters. Today, I'll talk about which group of legendary monsters were my favorite, and what I expect Yugioh Zexal to come out with.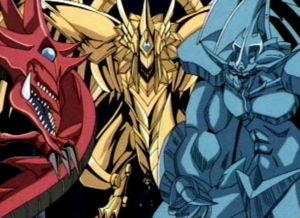 1. The Egyptian God Cards – Obelisk the Tormentor, Slifer the Sky Dragon, The Winged Dragon of Ra
Sure they were virtually indestructible in the anime and every time they would appear, there would be epic music, flames, lightning bolts, etc… However, their real life versions aren't nearly as good, and the playable of version of Slifer the Sky Dragon hasn't even been released yet. So, while they were awesome in the anime, they are not really used by many duelists and serve as antiques more than anything. The original versions were abysmal, as they couldn't even be used…
2. The Sacred Beasts – Uria, Lord of Searing Flames; Hamon, Lord of Striking Thunder; Raviel, Lord of Phantasms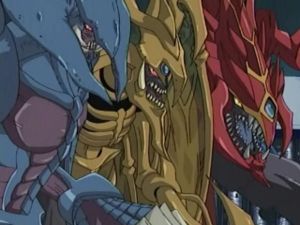 I would say the Sacred Beasts are my favorite legendary beast archetype because they can be useful in many ways. You can specifically make a deck revolving around them, or you can use them in other decks (i.e. Raviel can be great in Yubel decks). Their effects are on par with the anime version of the Egyptian God Cords and finally, their artwork is epic!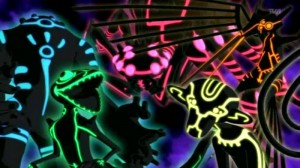 3. Earthbound Immortals – Aslla Piscu, Ccapac Apu, Ccarayhua, Chacu Challua, Cusillu, Uru, Wiraqocha Rasca
They're not my favorite, but I still like the Earthbound Immortals because they are flexible monsters. For one, you can make several decks revolved around each Earthbound Immortal. Or you can make one deck revolving around all the Earthbound Immortals with cards like Hundred Eyes Dragon, which if made well, can be a very powerful deck. The artwork for the Earthbound Immortals are pretty nice to, so overall, I'd say they are a pretty good archetype.
Those are the three current legendary beast archetypes. Yugioh Zexal's sacred monsters will probably be exceed monsters and I have a feeling they will revolve around science and/or technology. The reason why is because Zexal is set in the deep future and some of the upcoming powerhouse monsters (Galaxy-Eyes Photon Dragon, Thunder-End Dragon, etc…) are constructed that way.